Cardio Strength™ Heart Supplement for Dogs & Cats
Recommended for:
Daily heart health support
Promoting healthy circulation
Dog and cat breeds prone to heart issues
Senior or geriatric pets
Multi-pet homes
Heart supplement for dogs & cats, featuring taurine, L-carnitine, CoQ10, and fatty acids to support strong heart muscles, promote circulation, and support cardiovascular function.
What is Cardio Strength™ used for?
Cardio Strength™ is a heart-health supplement for dogs and cats, used to help promote healthy blood circulation throughout the cardiovascular system, support the muscles of the heart for optimal performance, and maintain a healthy heart rhythm. The effective formula is made for both dogs and cats, so Cardio Strength™ is perfect for multi-species homes.
Convenient capsules are ideal for picky or sensitive pets. They can be given directly by mouth, tucked inside of a
pill-hiding treat
, or opened and sprinkled over your pets meal. Theyre made with no added flavoring or extra calories, so Cardio Strength™ is easy to digest.
What other supplements may help with heart health?
Cardio Strength™ is formulated by veterinarians and nutrition experts to provide exceptional support for heart health in both dogs and cats. However, there are additional nutrients that promote health in pets that can be given together with this powerful heart supplement.
Heart and liver health are often connected, and pets can often benefit from a supplement routine that supports both of these essential organs. Try our effective milk-thistle supplement,
Vetri Liver Canine
or
Vetri Liver Feline
, to support liver health and function.
Whats the difference between Cardio Strength™ and Vetri Cardio Canine?
Dog owners looking for the best heart supplement for their pet have two great options from VetriScience®:
Cardio Strength™ is a multi-species, powdered formula in a capsule, designed to be given to both dogs and cats. Its formulated with Omega fatty acids to help manage triglyceride levels and the inflammatory response.
Vetri Cardio Canine is a formula designed just for dogs, in a tasty, chewable form thats easy to give daily. Its formulated with Arginine and Hawthorn berry extract to promote circulation and normal blood pressure.
Both are excellent heart health supplements for dogs, with science-backed ingredients and vet-recommended formulas. Cardio Strength™ may be better suited for senior dogs or multi-pet homes.
Vetri Cardio Canine
may be better suited for dogs in need of support for healthy circulation and muscle performance.
Ask your veterinarian which is best for your unique dog.
Directions for Use: Cats: Give 1 capsule daily.
Dogs: Give 1 capsule per 30 lbs of body weight, daily.
If giving more than 1 capsule, divide between AM and PM.
Ingredient Highlights
L-Taurine is a biologically active amino acid that offers a number of health benefits. It supports a strong, regular heartbeat and the body's use of electrolytes. Taurine also acts as an antioxidant to support both heart and immune health. It is one of the most commonly recommended ingredients for heart support. In cats, taurine is an essential nutrient.

L-Carnitine is an amino acid that supports the body's use of fat to provide energy to the heart, which can help maintain normal heart function and rhythm, and helps to regulate cholesterol and triglyceride levels. L-carnitine also plays a part in supporting the heart muscle.

Coenzyme Q10 and DMG may offer significant benefits for pets in need of heart health support. Both are powerful antioxidants that help protect cells in the heart against free-radical damage. They help manage blood pressure and healthy circulation and may help support recovery.

EPA and GLA, both Omega fatty acids, are highly recommended for pets who need advanced heart support. Omega-3s help manage triglyceride levels and slow the buildup of harmful substances in the arteries, which can support a healthy, strong heart. Vitamin E supports the strength of heart muscles and capillary walls, tissue repair, normal blood clotting, circulation, and blood pressure.

Additional nutrients like Potassium, Folic Acid, Magnesium, and Selenium support a healthy heart rhythm, normal blood pressure and flow, and proper muscle function for the heart in both dogs and cats.
---
Storage instructions: Store in a cool, dry place.
The VetriScience® Difference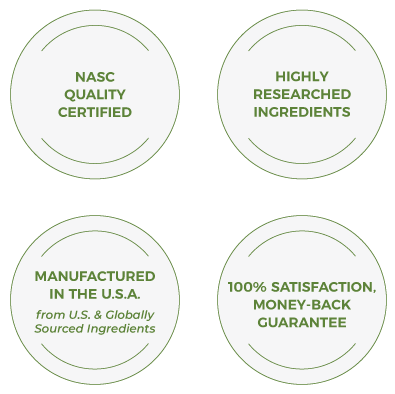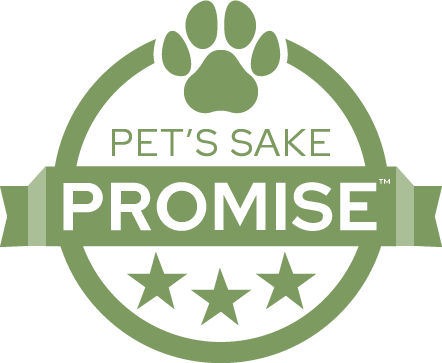 Our Pet's Sake Promise™ is our pledge - to always think of your pet as our own and provide them with the innovative supplements to help them feel their best.