Composure™ Calming Supplement for Cats - Chew - Chicken & Trout Flavor 30 Count
Thunderstorms
Fireworks
Traveling
Vet and grooming visits
Holidays and parties
Routine changes
Fast-acting calming chews for cats promote calm behavior, minimize stress & unwanted behavior, and support calm during travel, vet visits, and more.

Get 15% Off All Composure Products, Use Code 'BOO15'.
*Excludes VetriScience Pro Line Products.

What is Composure™ used for?
Composure™ supports calm behavior, relaxation, and stress management in cats using safe, science-backed ingredients. These calming chews are not a sedative and wont dull your cats shine. Use before travel, thunderstorms, fireworks, trips to the vet or groomer, holidays or parties, when guests come to visit, or whenever your cat or kitten needs a little help relaxing.
Composure™ calming treats are available in a variety of flavors for cats, including chicken, trout, and a tasty, surf-and-turf combination. This calming supplement is safe to give daily or as needed, and you may double or triple your cats recommended dose during times of increased stress.
Do Composure™ treats work for cats?
Yes! Not only do we have thousands of happy customers to back us up, weve also been studying the effects of Composure™ for years. In a field trial of these calming supplements, owners of 70% of cats rated Composure™ either "Effective" or "Very Effective", seeing marked or major improvements in behavior.*
How long does Composure™ for cats last? Our calming chews are fast-acting, and the Composure™ formula is scientifically supported to work within 30 minutes and last for up to 4 hours in pets.**
If you have a picky cat, our science-backed formula is also available in
Composure™ Max Liquid:
a convenient, easy-measure liquid that can be added directly to wet or dry food.
*CanCog Technologies Study "Assessment of Anxiolytic Properties of a Novel Compound in Beagle Dogs with a Noise-Induced Model of Fear and Anxiety"
**Field Trial of Composure™ Products with the New Colostrum Calming Complex® (C3™)
Give 1-2 chews daily.
Product can be given daily or on an as-needed basis. It is safe to double or triple the dose in times of increased stress.
Ingredient Highlights
Colostrum Calming Complex® is a patented biopeptide blend of colostrum proteins. These proteins are heavily researched and have been found to have a calming effect on animals, reduce stress, and support cognitive function. In this formula, Colostrum Calming Complex® works with L-theanine to support both relaxation and healthy cognition.

Thiamine (Vitamin B1) is an essential vitamin that is important for healthy nervous system function. It has been shown to help manage stress and reduce irritability without sedative effects. Cats lacking in Thiamine may show an increase in nervous behaviors and confusion.

L-Theanine is a naturally occurring amino acid that has been researched for decades. Studies show that it supports calm behavior and relaxation through the production of serotonin and dopamine, which directly affect mood and cognition. L-theanine can also help to reduce irritability, balance neurotransmitters, and promote focus and attention.
---
Storage instructions: Store in a cool, dry place.
The VetriScience® Difference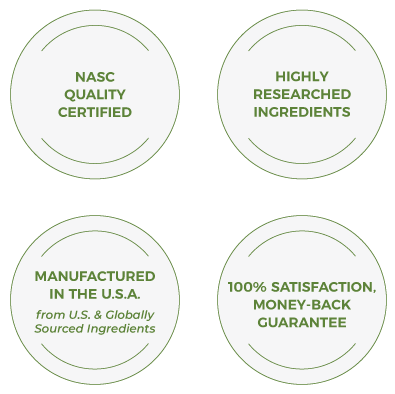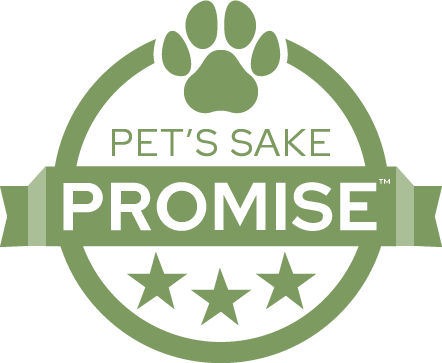 Our Pet's Sake Promise™ is our pledge - to always think of your pet as our own and provide them with the innovative supplements to help them feel their best.