Composure™ Pro Advanced Calming Supplement for Dogs & Cats
Thunderstorms & fireworks
Traveling, boarding, or kenneling
Separation anxiety
Routine changes
Additional support against daily stress
Composure™ Pro Advanced clinical-strength calming chews for dogs & cats combine five powerful, effective ingredients to promote balanced behavior and focus.
Our strongest calming aid in the VetriScience® Pro Line Composure™ lineup, these calming chews combine proven, effective ingredients to help address severe behavioral and cognitive issues in both dogs and cats of all sizes and ages. As with our tried-and-true Composure™, Pro Advanced is
clinically shown to work within 30 minutes
and last up to 4 hours.*
Composure™ Pro Advanced is safe to use daily or as-needed. Support pets daily emotional health with the recommended number of chews, or address occasional periods of high stress with Composure™ Pro Advanced. This vet-formulated calming supplement is safe to double dosage to achieve the desired calming effect.
How is Composure™ Pro Advanced different from Composure™ Pro or other Composure™ products?
As our most powerful calming formula, Composure™ Pro Advanced is 1.5x stronger than Composure™ Pro. It also boasts an additional calming ingredient - Bluenesse® lemon balm extract - not found in Composure™ Pro and our other Composure™ supplements. Both of these products are recommended for dogs and cats who require support for serious behavioral and cognitive problems.
Our classic
Composure™ behavioral health products
are recommended for pets who require moderate everyday or occasional support for stressful situations or separation anxiety.
*CanCog Technologies Study "Assessment of Anxiolytic Properties of a Novel Compound in Beagle Dogs with a Noise-Induced Model of Fear and Anxiety"
Directions for Use: 0-30 lbs: 1/2 chew daily
31-60 lbs: 1 chew daily
61+ lbs: 2 chews daily

Product can be given up to two times daily or on an as needed basis. It is safe to double in times of increased stress.
Ingredient Highlights
Thiamine, also known as Vitamin B1, can help support the central nervous system, promote a feeling of calm, and reduce occasional stress in dogs and cats.
Suntheanine® is a patented form of the amino acid l-theanine. Its been shown to promote an alert, focused state without unwanted sluggishness by regulating the release of neurotransmitters in the brain.
Colostrum Calming Complex™ is a proprietary blend of biopeptides that supports stress reduction, brain activity, relaxation, and cognitive function. Its an effective calming agent that may counter the effects of environmental stressors in pets.
L-Tryptophan is an essential amino acid precursor used by the body to synthesize behavior-regulating neurotransmitters like serotonin and hormones like melatonin. Tryptophan can be helpful in reducing anxious and aggressive behaviors during times of stress.
Bluenesse® is a patented form of lemon balm extract which has been shown to improve cognition and mood. Lemon balm also helps to improve the ability to deal with stressors in the environment and promote a balanced temperament.
---
Storage instructions: Store in a cool, dry place.

The VetriScience® Difference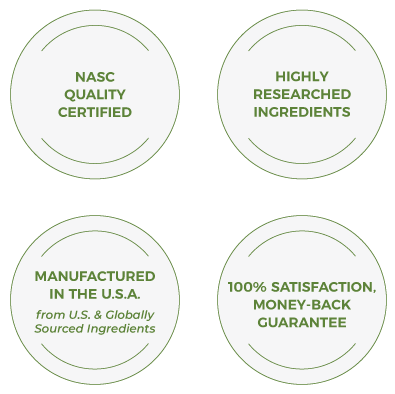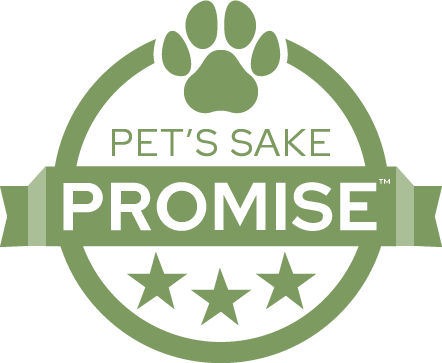 Our Pet's Sake Promise™ is our pledge - to always think of your pet as our own and provide them with the innovative supplements to help them feel their best.