GlycoFlex® Plus for Small Dogs
Advanced joint support
Occasional discomfort and soreness
Senior and geriatric dogs
Healthy recovery
Dogs under 30lbs
Clinically proven joint support chews for dogs under 30 pounds.
GlycoFlex® Plus provides dogs under 30 pounds with ultimate strength joint support and is clinically proven to increase hind leg strength by up to 41% in just four 4 weeks.* It combines 11 active ingredients, including Perna canaliculus, chondroitin sulfate, glucosamine, MSM and antioxidants to support your dog's joints and connective tissue. GlycoFlex® Plus is recommended by veterinarians for active, competitive and senior dogs suffering from occasional discomfort and mobility issues as a result of a joint condition. GlycoFlex® Plus is made with naturally sourced ingredients in a delicious duck-flavored chew dogs love!

*Washington State University Study: The effects of GlycoFlex® 3 on a stable stifle OA model in dogs.
Directions for Use: Initial: (4-6 weeks)
Give 2 chews per 10 lbs of body weight, daily.

Maintenance: (After initial period)
Give 1 chew per 10 lbs of body weight, daily.

If giving more than 1 chew daily, divide between AM and PM.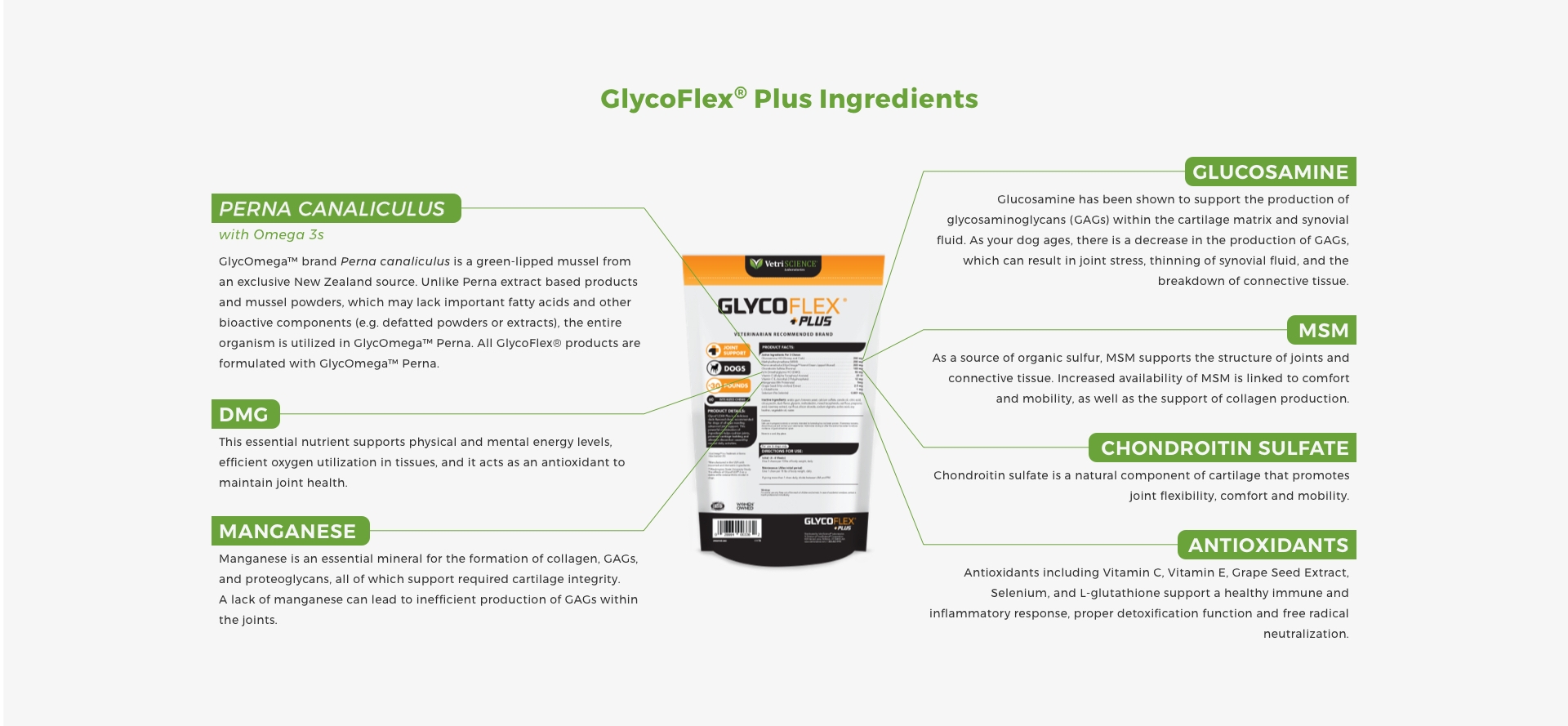 Reviews represent the opinions of the authors and have not been modified in any way. They have not been reviewed by the FDA and are not intended to diagnose, treat, cure, or prevent any disease. We reserve the right to remove any review that claims or implies a product can diagnose, treat, cure or prevent any disease or makes similar unapproved disease claims.