Golden Years Clear & Bright Eye Supplement for Senior Dogs
Recommended for:
All senior dogs
Lens and retina health
Supporting optimal vision
Managing common ocular issues
Healthy, vibrant aging
Eye supplement for senior dogs with natural astaxanthin, grape seed extract, and bilberry to help maintain healthy eyes and clear vision.
What is Golden Years Clear & Bright used for?

Clear & Bright is an eye health supplement for senior dogs that is packed with science-backed antioxidants to support healthy vision and focus. If your dog is starting to experience squinty or runny eyes, or you just want to keep their vision strong as they age, reach for these healthy, tasty chews to support lens and retina health, clear eyes, and optimal vision.

All Golden Years supplements are made to be soft and easily chewed or broken into pieces, with gentle formulas that are easier on sensitive stomachs. The hydrolyzed chicken liver flavor is appropriate for dogs with dietary sensitivities.

How do antioxidants help eyesight in senior dogs?

The three active ingredients in Golden Years Clear & Bright ߞ bilberry extract, grape seed extract, and astaxanthin ߞ all offer the power of antioxidants, a key part of any eye supplement. Antioxidants help to fight oxidative stress and minimize cell damage, which is beneficial for the whole body.

However, as dogs age, their bodies naturally produce fewer antioxidants. This may cause many normal signs of aging ߞ including fading vision and difficulty focusing. The ingredients in Clear & Bright are particularly beneficial for eye health in senior dogs, supporting your dogs eyes inside and out by helping to manage retinal inflammation, promoting cell health, and supporting healthy tissue.

Looking for even more support for your senior dogs eyesight? You can give Golden Years Clear & Bright alongside Omega 3.6.9, our fish oil supplement thats packed with essential fatty acids. Omegas offer a number of benefits, including promoting eye health and function.

What age is considered "senior" for dogs?

Typically, small dog breeds reach senior status at 10-11 years old, medium dog breeds at 9-10, large dog breeds at 8, and giant breeds at as young as 6 years old.

If you want to give your senior dog the best, explore the full Golden Years line of senior health supplements. Its never been easier to build a supplement routine for your dog, with calming aids, eye support, multivitamins, and joint support formulated by veterinarians specifically for older dogs.
Directions for Use: Up to 30 lbs: . . . . . . . . . . . 1 chew daily
31-60 lbs: . . . . . . . . . . . . . 2 chews daily
61+ lbs: . . . . . . . . . . . . . . . 3 chews daily
Ingredient Highlights
Bilberry extract offers antioxidant properties and promotes healthy eye tissue, retina health, and structure for optimal vision. It may also help manage inflammation of the retina and other ocular tissues.
Grape seed extract is another potent antioxidant and is particularly beneficial for fighting free radicals in the body and supporting the health of retinal cells. This helps keep the retina strong and supports healthy, strong vision in aging dogs.
AstaReal® astaxanthin is one of the most well-known natural eye supplements for dogs – it's also a super antioxidant! Astaxanthin is a carotenoid, a type of fat-soluble pigment, that helps maintain retina and lens health by protecting against light-induced damage and supporting cell health.
---
Storage instructions: Store in a cool, dry place.
The VetriScience® Difference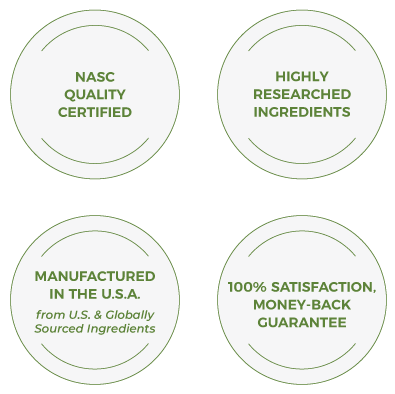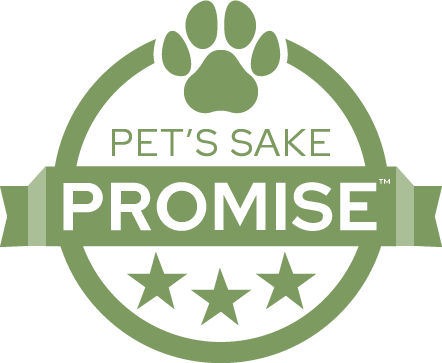 Our Pet's Sake Promise™ is our pledge - to always think of your pet as our own and provide them with the innovative supplements to help them feel their best.