Immune Plus Immunity Support for Small Dogs
Recommended for:
Immune system support
Antioxidant support
Protection against free radical damage
Normal antibody production
Dogs under 30 lbs.
Antioxidant immune health supplement for dogs under 30 lbs., with 22 active ingredients including vitamins, minerals, bioflavonoids, and amino acids.
Cell Advance™ 440 is now Immune Plus for dogs!
Its the same great, health-oriented immune support formula, with a new look and name. Looking for Cell Advance™ 880?
Shop Immune Plus for medium/large dogs
.
Immune Plus is our most advanced immune support supplement yet, specifically formulated for small dogs. 22 active ingredients all offer antioxidant properties to help support the immune system - and full-body wellness - in a convenient capsule. To give, simply add to food. For dogs who struggle with eating pills, you can open the capsule and mix the powder into food or use a
pill-hiding treat
to disguise the Immune Plus capsule in something tasty.
What do the antioxidants in Immune Plus do for dogs?
There are many types of antioxidants - hundreds of different vitamins, minerals, bioflavonoids, and amino acids can have antioxidant properties. The unique mixture of complementary antioxidants in Immune Plus makes it a particularly beneficial immune supplement for small dogs, by promoting immune health and wellness at the cellular level and protecting against free radical damage.
Along with promoting immune health and function, the beneficial active ingredients can also help support eye, heart, liver, kidney, and connective tissue health. Bioflavonoids, like quercetin, also help maintain healthy collagen levels.
While Immune Plus is recommended for small dogs of any age, the inclusion of powerful antioxidants, including Coenzyme Q10 (CoQ10), makes it a great senior dog nutrition supplement. Incorporating antioxidants into older dogs diets can help provide extra support for aging immune systems.
If youre looking for a single-ingredient immune supplement for dogs, consider
Vetri DMG™
- this liquid supplement provides everyday support for immune health and stress management.
If youve purchased Cell Advance™ 440 in the past for cats, please shop Cat Immune Support Products, or see our antioxidant-rich Multivitamin Products for Cats.
Directions for Use: Give 1 capsule daily, per 10 lbs of body weight. If giving more than 1 capsule, divide between AM and PM.
Ingredient Highlights
Vitamins A, C, E, and B6 support the immune system and help protect against free radical damage. Two forms of Vitamin B6 are provided to support pets who may have reduced B6 levels.
Minerals like magnesium, manganese, and zinc support normal detoxification and the production and use of enzymes.
Coenzyme Q10 (CoQ10) is a necessary co-factor for the production of cellular energy (ATP). This supports immune system health, offers a wide range of benefits for dogs of all ages. It supports heart and liver health, circulation, physical energy, and more.
Amino acids like L-lysine, L-cysteine, methionine, and L-glutathione support cellular respiration, antibody production, and antioxidant activity to promote immune system health. These amino acids may also help support normal detoxification functions.
---
Storage instructions: Store in a cool, dry place.
The VetriScience® Difference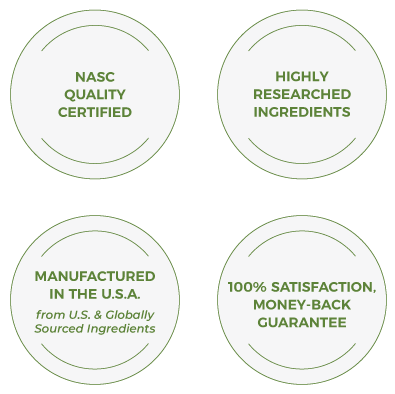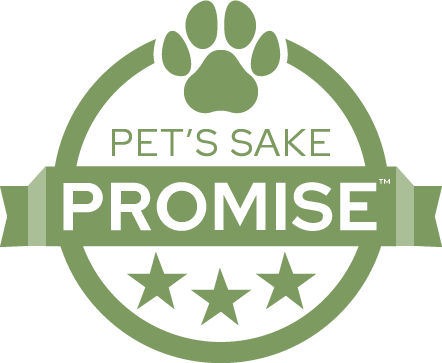 Our Pet's Sake Promise™ is our pledge - to always think of your pet as our own and provide them with the innovative supplements to help them feel their best.