At VetriScience®, we believe that every pet deserves the best care possible. That's why we've been leading pet
supplement innovation for over 40 years and why thousands of veterinarians recommend us every year to help pets live
healthier, happier lives.
Our science-backed supplements are vet-formulated with the world's best ingredients and produced in our FDA-registered and
SQF-certified U.S. facilities. We ensure that every step of the process meets our strict standards for quality and safety, so you can
feel confident in what you give your pet. VetriScience® products are also 100% Guaranteed: Love it, or we'll make it right!
VetriScience® pet supplements are backed by our Pet's Sake Promise® -
a promise to always think of your pet as our own.

Trusted by Vets
All VetriScience® supplements for dogs and cats are formulated by veterinarians.

Made with Quality Ingredients
We only use quality, researched ingredients in our pet supplements.

Backed by Science
Research-backed supplements are formulated to improve quality of life at any age.
Meet our VetriExperts
Meet the Experts that work with VetriScience®. From certified pet trainers to licensed veterinarians and vet techs, we are proud to partner with these experts to get their insights on all things pet, and the dog and cat supplements that help them live their best lives.
Keeping Finn x
VetriScience®
We're excited to collaborate with Henry Friedman, a philanthropist, animal rescue advocate, van-lifer, and - perhaps most importantly - #dogdad to Finn, a loveable Puerto Rican street dog. Click to learn more about Finn, his favorite VetriScience® products, and how we're helping pets live healthier, happier lives together.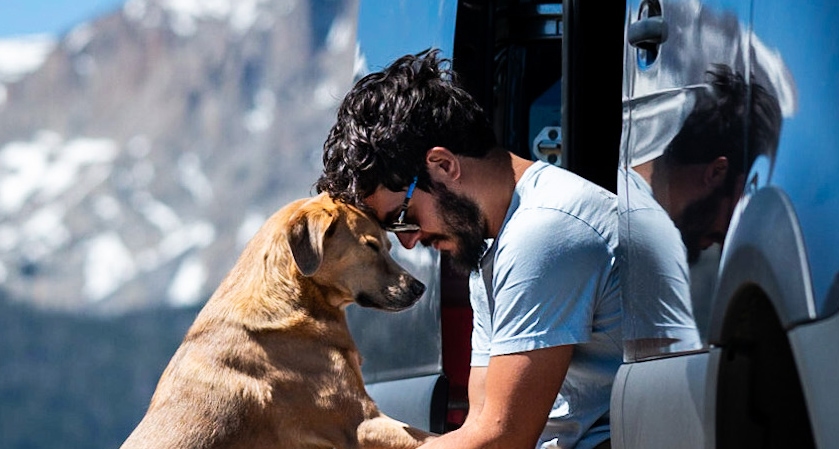 Our VetriScience® products are

Backed by Science
VetriScience® uses well-researched ingredients in products that have beneficial levels of active ingredients. Through studies and scientific research, VetriScience® has developed many products and formulas that are clinically proven to improve pet's dental health, reduce stress, and increase hind leg strength.
Trusted by Vets
All our supplements have been specially formulated with the expertise of scientists and veterinarians and taste-tested by their pets! VetriScience® only makes products that vets feel confident giving their own pets.

Made with Quality Ingredients
VetriScience® supplements are made in a SQF certified facility and manufactured in the U.S.A with the highest quality ingredients sourced globally. Every product says what's in it with no hidden fillers. Plus, every product is backed by a 100% satisfaction, money back guarantee.

Our Commitment to Quality
VetriScience® supplements for dogs and cats have been backed by science and trusted by thousands of veterinarians for nearly 40 years, helping pets live happier, healthier lives. Our GlycoFlex®, Composure™, and Perio Support products are some of the only clinically proven pet supplements on the market. We create condition-specific supplements to support bladder, liver, heart, urinary tract, skin health, and more using comprehensive formulas you won't find anywhere else.
We manufacture our products in our own Safe Quality Food (SQF) Certified and FDA-registered facility. Our rigorous standards for testing, quality, and manufacturing ensure that your pet gets the nutritional support they need for a lifetime of adventures together.