Perio Plus Dental Health Sticks for Dogs
Recommended for:
Maintaining healthy teeth & gums
Reducing buildup of plaque & tartar
Freshening breath
Managing healthy bacteria in the mouth
Supporting dental health between cleanings
Vet-recommended dental sticks for dogs promote clean teeth, healthy gums, and fresh breath with ingredients like probiotics, minerals, and antioxidants.
What is Perio Plus used for?
Say goodbye to "dog breath"! Perio Plus are tasty, vet-recommended dental sticks that promote clean teeth and fresh breath in dogs using simple, effective ingredients in a dual-action chew. Give daily to dogs of any age to help maintain healthy teeth & gums, control buildup of plaque, and freshen breath.
Hydrolyzed chicken-liver flavor is appropriate for dogs with sensitivities to protein and makes Perio Plus sticks some of the tastiest dog dental treats you can give!
How do Perio Plus dental sticks work?
Perio Plus sticks are designed by veterinarians to provide complete dental support for dogs in a dual-action delivery system, using both physical (scraping the teeth) and enzymatic methods (disrupting plaque formation).
The outer layer of Perio Plus dental sticks for dogs is made with ingredients like spirulina and pumice to physically remove unhealthy bacteria and freshen breath by gently scraping the surface of teeth as your dog chews. The hard, abrasive outer layer also helps to oxidize and weaken plaque present on the teeth, support a healthy balance of oral bacteria, and promote fresher breath.
The inner layer of Perio Plus dental chews is soft and chewy, with ingredients like minerals, probiotics, and antioxidants that help to freshen breath, support the strength and structure of gum tissue, and make it harder for plaque to stick to teeth.
Can I give my dog dental chews every day?
Yes! Perio Plus sticks are recommended for daily use for best results. Theyre a great alternative to frequent brushing for dogs who struggle with a toothbrush.
To power up your daily dental care, add
Perio Support dental powder
to your dogs routine. Perio Support is an easy-to-use supplement clinically shown to reduce plaque and tartar by as much as 20% in just 28 days.* When used daily, Perio Support and Perio Plus work together to help keep your dogs mouth, gums, and teeth healthy, comfortable, and fresh between dental cleanings.
Support your dogs dental health in a way that will make both of you (plus your vet) happy!
*Hemopet / Hemolife Study "Evaluation and Comparison of the Effectiveness of VetriScience® Powdered Perio Support on the Reduction of Plaque, Calculus, and Gingivitis in Adult Dogs"
Directions for Use: Give 1 stick daily.
Give 2 sticks daily for dogs over 50 lbs.
For best results use daily and give between meals.
Ingredient Highlights
To help control plaque:
Zeolites are minerals that help minimize the materials that form plaque by disrupting the biofilm that forms on teeth. They also promote healthy gum tissue and bind to toxins released by the bacteria in plaque.

Pumice is a gentle natural abrasive that rubs against teeth and gums to help reduce the buildup of plaque. Zinc may penetrate and oxidize plaque present on the teeth, resulting in lower levels of plaque formation, and works alongside taurine to support the health of oral tissues like the gums.

To support gum tissue:
Coenzyme Q10 supports gum tissue health and function by supporting cellular health and energy.

Yucca schidigera extract helps to inhibit and slow enzymes that may affect the structural integrity of gum tissue, while cranberry provides antioxidant support to promote healthy, resilient gums.

Our proprietary probiotic blend features six strains of powerful probiotics to help support a healthy bacterial balance in the mouth and minimize the unhealthy bacteria that may cause plaque and weaken gum strength.

To support fresh breath:
Champex® champignon mushroom extract helps suppress odor-causing chemicals in the intestines, while spirulina and parsley leaf powder can deodorize foul breath at the source thanks to the cleansing power of chlorophyll.

Cinnamon helps to support a healthy bacterial balance in the mouth and fight "dog breath".
---
Storage instructions: Store in a cool, dry place.
The VetriScience® Difference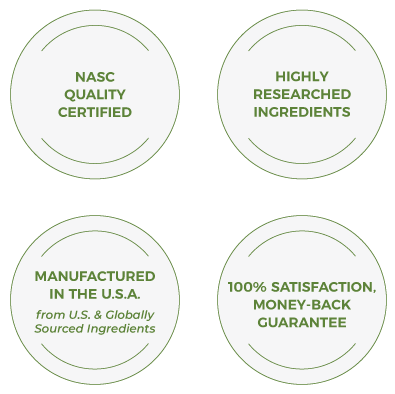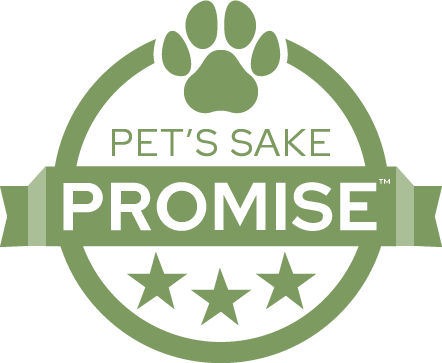 Our Pet's Sake Promise™ is our pledge - to always think of your pet as our own and provide them with the innovative supplements to help them feel their best.