UT Strength STAT Urinary Tract Supplement for Dogs
Recommended for:
Short-term use to support bladder and kidney function
Fast support for urinary tract health and function
Helping decrease the buildup of minerals in the urinary tract
Addressing occasional urinary tract discomfort
Maintaining normal pH balance of urine
A short-term urinary tract supplement for dogs, formulated to support normal mineral balance in the bladder, kidneys, and urethra.
What is UT Strength STAT used for?
This nutritional supplement is designed for short-term, acute urinary tract support for dogs. Its specifically formulated by veterinarians for dogs who need fast, powerful support for urinary tract health and function. Its more advanced than a simple cranberry supplement, with nine active ingredients that combine to provide strong, rapid support to the urinary tract.
Note: This product is not recommended for continual or long-term use. Give recommended amount for 7-14 days or until results occur, whichever comes first, unless otherwise directed by a veterinarian.
How does UT Strength STAT work?
UT Strength STAT is a chewable tablet for dogs, formulated with a tasty smoke flavor. Its unique formula can help support a normal balance of minerals and phosphates in the urinary tract by promoting a healthy pH balance, regular urination, and normal function of the bladder and kidneys. It can help dogs to maintain a normal pH within the urinary tract, which helps the body naturally decrease the buildup of soluble chemicals and minerals in the kidneys, bladder, and urethra.
This product is not recommended for continual or long-term use. If youre looking for a urinary tract support supplement that can be given daily, consider VetriScience®
Bladder Strength
. For everyday support for kidney health and function, consider
Renal Essentials
. To support bladder function and control in spayed and senior dogs who occasionally experience urine leakage, consider
Vetri Bladder
.
Directions for Use: Give 1 tablet per 25 lbs of body weight, daily.
For dogs less than 15 lbs, give ½ tablet daily.

If giving more than 1 tablet daily, divide amount between AM & PM.

This product is not recommended for continual use. Take recommended amount for 7 - 14 days, or until results occur.
Ingredient Highlights
Uva ursi is an herbal extract which includes compounds with antibacterial properties and helps support a healthy inflammatory response. It's been used in traditional medicine for centuries as a short-term response to occasional urinary tract discomfort and can help promote lower levels of bacteria in the urine. Not recommended for long-term use.

Chanca Piedra (Phyllanthus niruri) is an herb whose common name translates to "stone breaker" or "shatter stone" in Spanish. It has traditionally been used to help decrease the buildup of minerals in the urinary tract. It provides support for both kidney and liver health.

Cranberry juice extract is a powder made from concentrated cranberry juice. Along with Vitamin C, cranberry helps to acidify the urine and maintain a healthy urinary tract. This supports the body's natural ability to flush out harmful substances.
---
Storage instructions: Store in a cool, dry place.
The VetriScience® Difference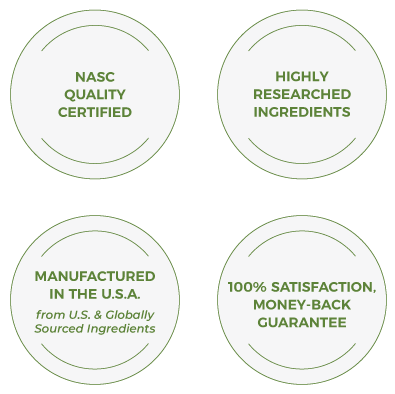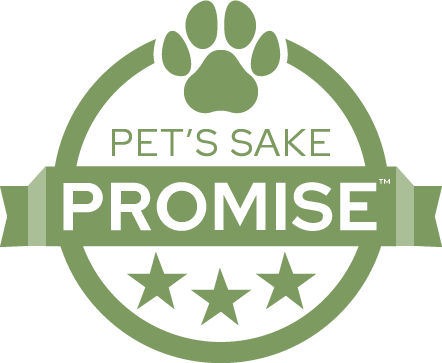 Our Pet's Sake Promise™ is our pledge - to always think of your pet as our own and provide them with the innovative supplements to help them feel their best.