Vetri Liver Canine Milk Thistle Supplement for Dogs
Recommended for:
Daily liver health & function
Supporting normal detoxification
Supporting the production of SAMe
Antioxidant support
Vetri Liver Canine is a liver support supplement for dogs, made with milk thistle to support liver health and normal detox functions.
What is Vetri Liver Canine used for?
This is an advanced liver support supplement with milk thistle, formulated by veterinarians specifically for dogs and used to support liver health, normal detoxification functions, and the production of SAMe and glutathioneߞessential compounds for healthy liver function.
Vetri Liver Canine is recommended for dogs in need of daily liver support. Herbs, antioxidants, vitamins, and plant extracts work together to support the essential functions of this important organ. Delicious chews are made with a hydrolyzed chicken liver flavor thats both irresistible to dogs and appropriate for sensitive diets.
What do liver supplements do for dogs?
Liver supplements for dogs, like Vetri Liver Canine, support normal function by helping the body do what it does naturally: remove unwanted substances in a process known as detoxification. Its the livers most important job, and liver support supplements provide some of the nutrients essential to the process.
Vetri Liver Canine includes 15 key ingredients that support liver detoxification, which helps neutralize unwanted chemicals by converting toxins into less harmful substances. Then, it removes those substances from the body by turning them into waste that is easily excreted through urine.
The ingredients in Vetri Liver Canine also encourage the bodys natural production of SAMeߞwhich not only supports liver health and function but may also help support cognitive function in dogs.
If youre looking for a dog liver supplement with SAMe, consider
Vetri SAMe 90
for small pets under 13 pounds, or
Vetri SAMe 225
for medium to large dogs. These supplements include just two ingredients - S-adenosylmethionine (SAMe) and L-glutathione - and provide targeted support for the liver. If youre unsure which of our liver support supplements is right for your dog, please reach out to your vet.
Directions for Use: Give 1 chew per 30 pounds of body weight, daily.
Ingredient Highlights
Milk thistle is an herb that's been used for liver support for hundreds of years. It supports normal liver detoxification and helps maintain normal levels of glutathione - an essential compound for liver health that is created from the metabolization of SAMe.

Artichoke leaf extract and turmeric support both liver and gallbladder function by promoting bile production and movement. Bile is one of the ways through which the body naturally excretes waste.

Vitamins A, B, and E help support the liver against free radicals and copper accumulation, provide antioxidant support, and promote normal energy. Folic acid, an important B vitamin, specifically supports liver health by encouraging normal function.

Whey protein, DMG, betaine, and N-acetyl Cysteine support the production of glutathione, a compound that's made in the liver and that supports the body's detoxification processes. Zinc supports proper liver function and regeneration.
---
Storage instructions: Store in a cool, dry place.
The VetriScience® Difference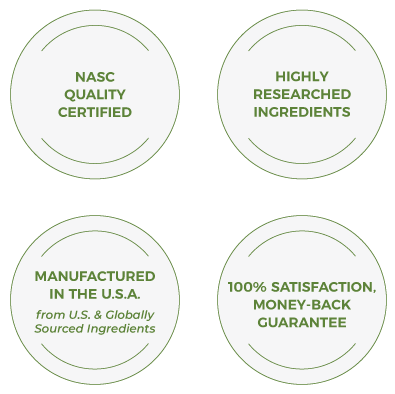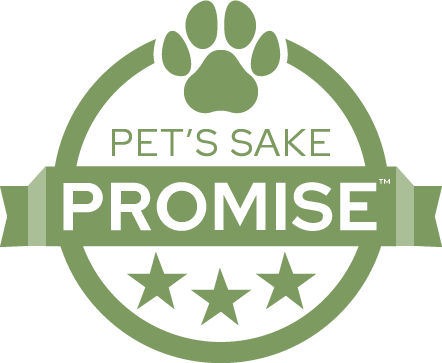 Our Pet's Sake Promise™ is our pledge - to always think of your pet as our own and provide them with the innovative supplements to help them feel their best.