Vetri Mega Probiotic™ Digestive Supplement for Dogs & Cats
Recommended for:
Daily digestive health
Supplementing commercial or homemade diets
Supporting regularity, normal digestion, and gut health
Supporting healthy immunity
Soothing occasional diarrhea or gastrointestinal upset
Pets with food intolerances or sensitivities
Vetri Mega Probiotic™ is a probiotic supplement for both dogs & cats, helpful for managing allergies, itchy skin, occasional diarrhea, gas, and digestive health. Each capsule is guaranteed to contain 7.5 billion CFU for maximum effectiveness.
Only %1 left
What is Vetri Mega Probiotic™ used for?
This non-dairy probiotic supplement is recommended for dogs & cats in need of additional digestive support. If your pet is experiencing occasional diarrhea, indigestion, or gas, a quality probiotic can help
bring the gastrointestinal environment back into balance.
Vetri Mega Probiotic™ offers a number of benefits and may help dogs or cats with itchy skin by supporting both the digestive and immune system, as well as managing seasonal allergies. Quality probiotic supplements also support brain function, healthy energy levels, and calm behavior.
Each capsule is guaranteed to contain
7.5 billion CFU
(colony forming units), well above the recommended minimum value. This high-potency formula ensures that more live microorganisms are able to settle in the gut and improve the healthy balance of bacteria.
Can you give Vetri Mega Probiotic™ every day?
This beneficial formula may be given daily to enhance or complement commercial or homemade diets, or when needed to help address gastrointestinal upset. Probiotics are an important way to
supplement your pets diet
, and may play a critical role in recovering well from injuries or illnesses that require daily medication that affects the stomach.
Convenient non-dairy capsules are ideal for picky or sensitive petsߞthey can be given directly by mouth, hidden inside of a
pill-hiding treat
, or the powder can be sprinkled over your pets meal. They also contain no additional ingredients or calories.
Feeding Directions: For Dogs:
Up to 40 lbs: 1 capsule daily
Over 40 lbs: 2 capsules daily.
Give product preferably after a meal.
1 capsule yields 7.5 Billion CFU.

For Cats: Give 1/2 capsule daily mixed with food.
Ingredient Highlights
Vetri Mega Probiotic™ includes seven effective probiotic strains, including lactobacilli and bifidobacteria, plus prebiotics. Many strains of lactobacilli bacteria have been shown to support regularity and protect the gut lining, and bifidobacteria may help support a healthy inflammatory response.

This probiotic supplement for pets includes these strains of beneficial probiotic organisms:
Lactobacillus acidophilus

Lactobacillus plantarum

Bifidobacterium bifidum

Lactobacillus casei

Lactobacillus brevis

Bifidobacterium longum

Streptococcus thermophilus
Combining multiple probiotic strains in one formula helps to mimic the normal environment of the gut, and improve the chances that the microorganisms will be able to survive. Prebiotics, like fructooligosaccharides (FOS), act as a food source for the good bacteria, encouraging growth and healthy colonization.
---
Storage instructions: Store in a cool, dry place at a temperature of 70° F or below. Refrigerate after opening.
The VetriScience® Difference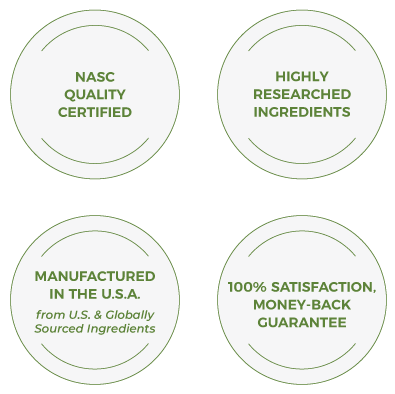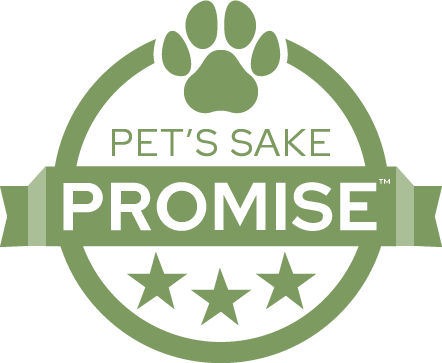 Our Pet's Sake Promise™ is our pledge - to always think of your pet as our own and provide them with the innovative supplements to help them feel their best.