GlycoFlex® Stage 3 Hip & Joint Supplement for Dogs - Chewable Tablet
Recommended for:
Supporting hip & joint health
Promoting mobility & flexibility
Supporting hind leg strength
Adult and senior dogs in need of advanced joint support
All weight ranges
A hip & joint supplement for dogs thats formulated with glucosamine, MSM, and green-lipped mussel. Increase hind leg strength in just four weeks.*

Get 10% Off All GlycoFlex Joint Support Products with Promo Code JOINT10

What are GlycoFlex® Tablets used for?
GlycoFlex® Stage 3 hip & joint supplements are clinically proven to increase hind leg strength by up to 41% in just four weeks!* This formula for dogs of all sizes is made with green-lipped mussel, glucosamine, MSM, and other beneficial nutrients to support joint health and mobility. Imitation chicken flavor is appropriate for pets with sensitivities to protein, and convenient chewable tablets make it easy to provide powerful daily joint support for dogs.
Your dog can also enjoy the benefits of advanced joint support in
GlycoFlex® Stage 3
bite-sized chews, which are tasty and chewy enough to be given as a daily treat! For our smaller canine friends, consider
GlycoFlex® Stage 3 for Small Dogs (under 30 pounds)
. Its the same powerful recipe but formulated specifically for small-breed dogs.
What is the difference between GlycoFlex® and GlycoFlex® Plus Tablets?
Understanding pet joint health
is key to understanding joint supplement ingredients and their strength. A wider variety of active ingredients + higher levels of those active ingredients = a more powerful supplement.
GlycoFlex® Stage 3 is formulated with 1000 mg of glucosamine, 1000 mg of MSM, and 600 mg of green-lipped mussel per 1 tablet
GlycoFlex® Plus is formulated with 800 mg of glucosamine, 500 mg of MSM, and 300 mg of green-lipped mussel per 1 chewable tablet, plus 250 mg of chondroitin to deliver an extra boost of mobility support
For best results, both of these GlycoFlex® supplements recommend a loading dose period of 4-6 weeks. Cant decide which of our GlycoFlex® joint support formulas is perfect for your dog?
Take our helpful quiz
!
Does GlycoFlex® need a prescription?
Nope! Since all GlycoFlex® products are supplements, not pharmaceuticals, theyre all available online or through your favorite local pet retailer. No prescription needed!
Browse all vet-recommended joint supplements for dogs
to find the formula, format, and flavor thats best for your dog.
*Washington State University Study: The effects of GlycoFlex® 3 on a stable stifle OA model in dogs.
Directions for Use: Initial: (4 - 6 Weeks)
Up to 30 lbs: 1/2 tablet daily
31 - 60 lbs: 1 tablet daily
61 - 100 lbs: 2 tablets daily
101 lbs and over: 2 1/2 tablets daily

Maintenance: (After initial period)
Up to 30 lbs: 1/2 tablet every other day
31 - 60 lbs: 1/2 tablet daily
61 - 100 lbs: 1 tablet daily
101 lbs and over: 1 1/2 tablets daily

If giving more than 1 tablet, divide between AM and PM.
Ingredient Highlights
GlycOmega™ Green-Lipped Mussel (Perna canaliculus) is the foundation of our formula and nature's perfect blend for joint support. This New Zealand mussel is a whole-food organism and a natural source of glucosamine as well as hyaluronic acid, antioxidants, and omega-3 fatty acids.
Glucosamine Hydrochloride (HCl) is a critical nutrient for building healthy connective tissue and is one of the foundational compounds in cartilage. GlycoFlex® Stage 3 uses only the highest quality forms of glucosamine from sources like shrimp & crab. Some other joint supplements use more synthetically produced glucosamine, which may not be as well-absorbed by the body.
MSM (Methylsulfonylmethane) is a sulfur compound found naturally in your dog's body that supports the structure of joints and connective tissue, as well as many bodily processes including collagen synthesis. Manganese also supports the formation of collagen, which is required for optimal cartilage structure and integrity.
DMG (N-N-Dimethylglycine) supports your dog's overall comfort and performance by supporting blood circulation, efficient oxygen utilization, and energy.
Vitamins E & C, Selenium, and L-Glutathione provide antioxidant support to promote free-radical-scavenging activities. Grape Seed Extract (Vitis vinifera) is another powerful antioxidant that can support blood flow and healthy joints.
---
Storage instructions: Store in a cool, dry place.
The VetriScience® Difference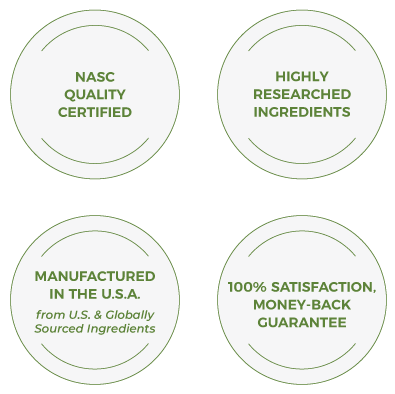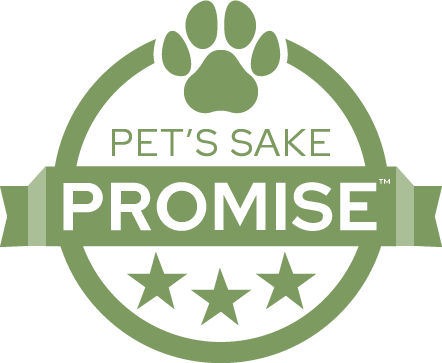 Our Pet's Sake Promise™ is our pledge - to always think of your pet as our own and provide them with the innovative supplements to help them feel their best.