GlycoFlex® Stage 3 Hip & Joint Supplement for Dogs
Recommended for:
Advanced joint support
Occasional discomfort and soreness
Senior and geriatric patients
Healthy recovery
Clinically proven joint support chews for dogs. GlycoFlex Stage 3 of 3.

Get 10% Off All GlycoFlex Joint Support Products with Promo Code JOINT10

Only %1 left
GlycoFlex® 3 gives dogs ultimate strength joint support and is clinically proven to increase hind-leg strength by up to 41% in just 4 weeks.* It combines 11 active ingredients, including Perna canaliculus, glucosamine, MSM and antioxidants, to support your dog's joints and connective tissue. GlycoFlex® 3 is recommended by veterinarians for active, competitive, and senior dogs who experience occasional discomfort and mobility issues as a result of aging or activity. GlycoFlex® 3 is made with naturally sourced ingredients in a delicious chicken-liver-flavored chew that dogs love
Directions for Use: Initial: (4-6 Weeks)
Up to 30 lbs: 1 chew daily
31 ‒ 60 lbs: 2 chews daily
61 ‒ 100 lbs: 4 chews daily
101 lbs and over: 5 chews daily
Maintenance (After initial period)
Up to 30 lbs: 1 chew every other day
31 ‒ 60 lbs: 1 chew daily
61 ‒ 100 lbs: 2 chews daily
101 lbs and over: 3 chews daily

If giving more than 1 chew daily, divide between AM and PM.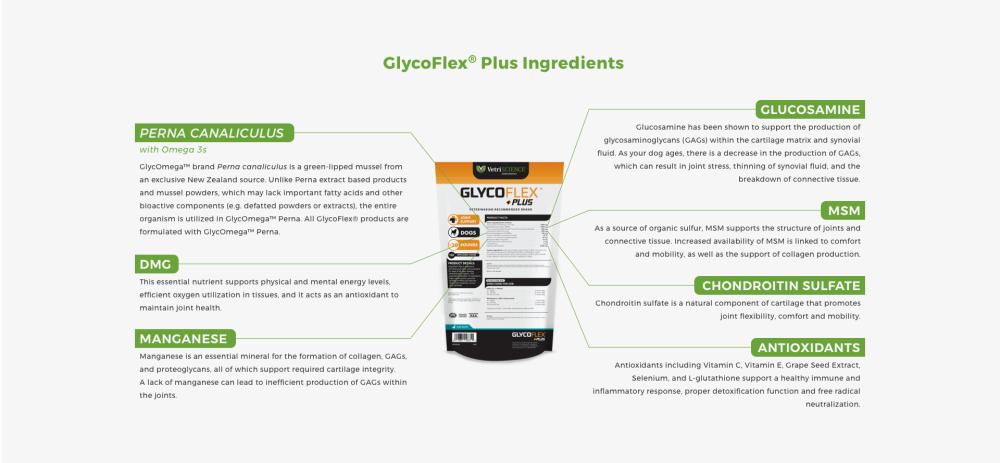 The VetriScience® Difference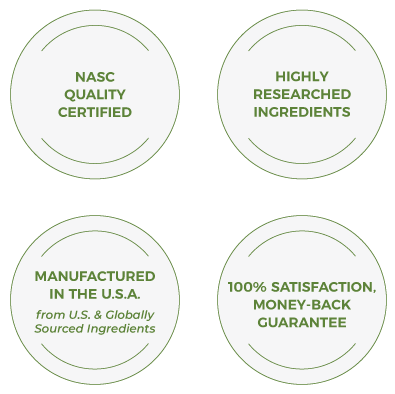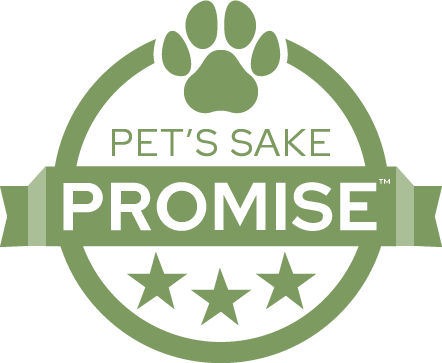 Our Pet's Sake Promise™ is our pledge - to always think of your pet as our own and provide them with the innovative supplements to help them feel their best.