Perio Support Dental Powder for Dogs & Cats
Healthy teeth and gums
Plaque and tartar control
Fresh breath
Clinically proven dental health powder supports your pet's teeth and gums.
Perio Support is an easy-to-use, dental health powder that supports clean teeth and fresh breath in cats and dogs. Featuring natural zeolites and unique minerals, Perio Support is clinically proven to reduce plaque and tartar buildup within 28 days!* Beneficial probiotics help restore microbial balance in the mouth and displace unhealthy plaque-causing bacteria. Taurine and cranberry powder, a rich source of antioxidants, support gum tissue health. Just sprinkle this no-mess dental health powder over your pet's meals for clean teeth and fresh breath!

*Hemopet Study "Evaluation and Comparison of the Effectiveness of VetriScience ® Powdered Perio- Support on the Reduction of Plaque, Calculus, and Gingivitis in Adult Dogs"
Directions for Use: Up to 15 lbs: ¼ tsp per meal
16 ‒ 30 lbs: ½ tsp per meal
31 ‒ 60 lbs: ¾ tsp per meal
61 ‒ 90 lbs: 1 tsp per meal
91 lbs ‒ 120 lbs: 1 ½ tsp per meal
Over 120 lbs: 2 tsp per meal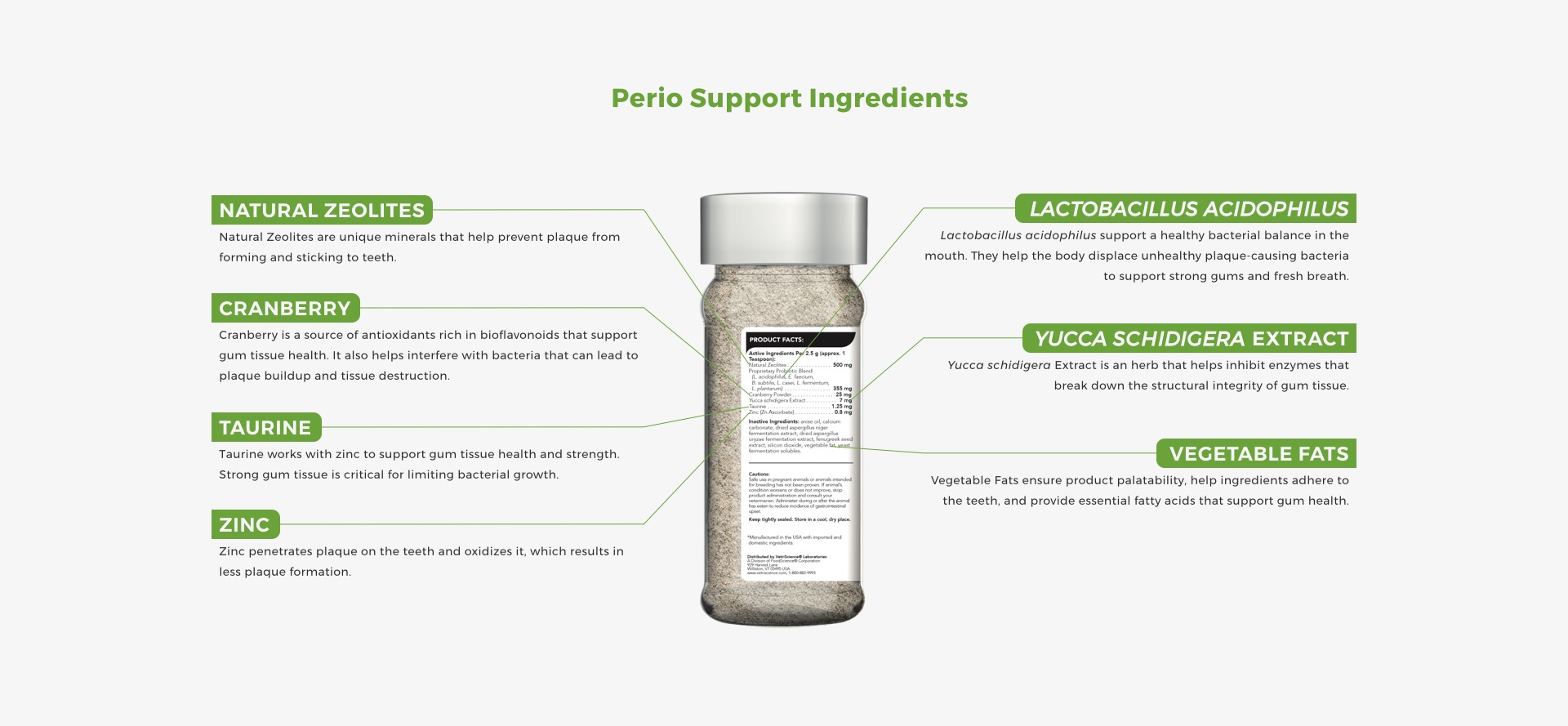 The VetriScience® Difference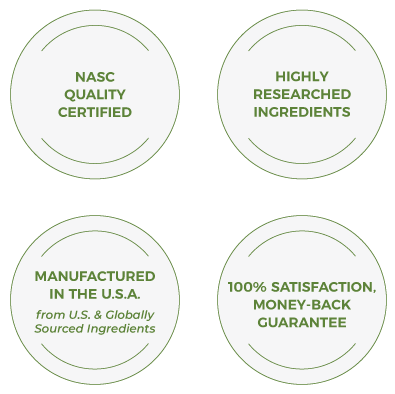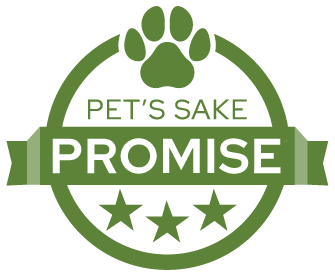 Our Pet's Sake Promise® is our pledge - to always think of your pet as our own and provide them with the innovative supplements to help them feel their best.