Perio Support Dental Powder for Dogs & Cats
Recommended for:
Reducing plaque & tartar
Freshening breath
Maintaining healthy teeth & gums
Supporting dental health between cleanings
Perio Support is a powdered dental supplement for dogs & cats thats clinically proven to improve the health of teeth and gums within 28 days.*
What is Perio Support used for?
Perio Support is a dog & cat dental supplement that helps support a healthy mouth, teeth, and gums by reducing the harmful buildup of bad bacteria. Added probiotics encourage the growth of good bacteria and help to freshen stinky breath! In clinical studies, Perio Support dental powder reduced plaque and tartar by as much as 20% in just 28 days.*
If its a hassle to brush your pets teeth, you can help keep both teeth and gums healthy between dental cleanings with Perio Plus, a vet-recommended powder supplement loved by both cats and dogs.
How do you use Perio Support?
Perio Support is one of the easiest dental supplements for dogs and cats. Simply measure out the appropriate amount of powder for your pet, sprinkle over dry or wet food, and give! This flavorful dental powder can also be used as a meal topper to encourage picky pets to eat.
Perio Support works by reducing the presence of harmful bacteria with beneficial ingredients that bind to toxins and disrupt the process by which plaque forms on teeth. Our dental powder for pets also supports the health and strength of gum tissue and promotes a healthy balance of bacteria in the mouth, plus fresher breath!
When looking for the best dental supplements for pets teeth, you want to find a product that works. Dental rinse is messy and difficult to use. Water additives may seem simple, but pets must be encouraged to drink enough to make it effective. Perio Support dental powder for dogs and cats has been proven to support healthy teeth and gums just by adding a scoop of powder to food twice per day.*
Looking for more vet-recommended teeth-cleaning supplements? For dogs, consider
Perio Plus dental chews
, appropriate for all sizes and ages. For cats, consider dual-action
Perio Plus Feline Bites
.
Directions for Use: Up to 15 lbs: ¼ tsp per meal
16 ‒ 30 lbs: ½ tsp per meal
31 ‒ 60 lbs: ¾ tsp per meal
61 ‒ 90 lbs: 1 tsp per meal
91 lbs ‒ 120 lbs: 1 ½ tsp per meal
Over 120 lbs: 2 tsp per meal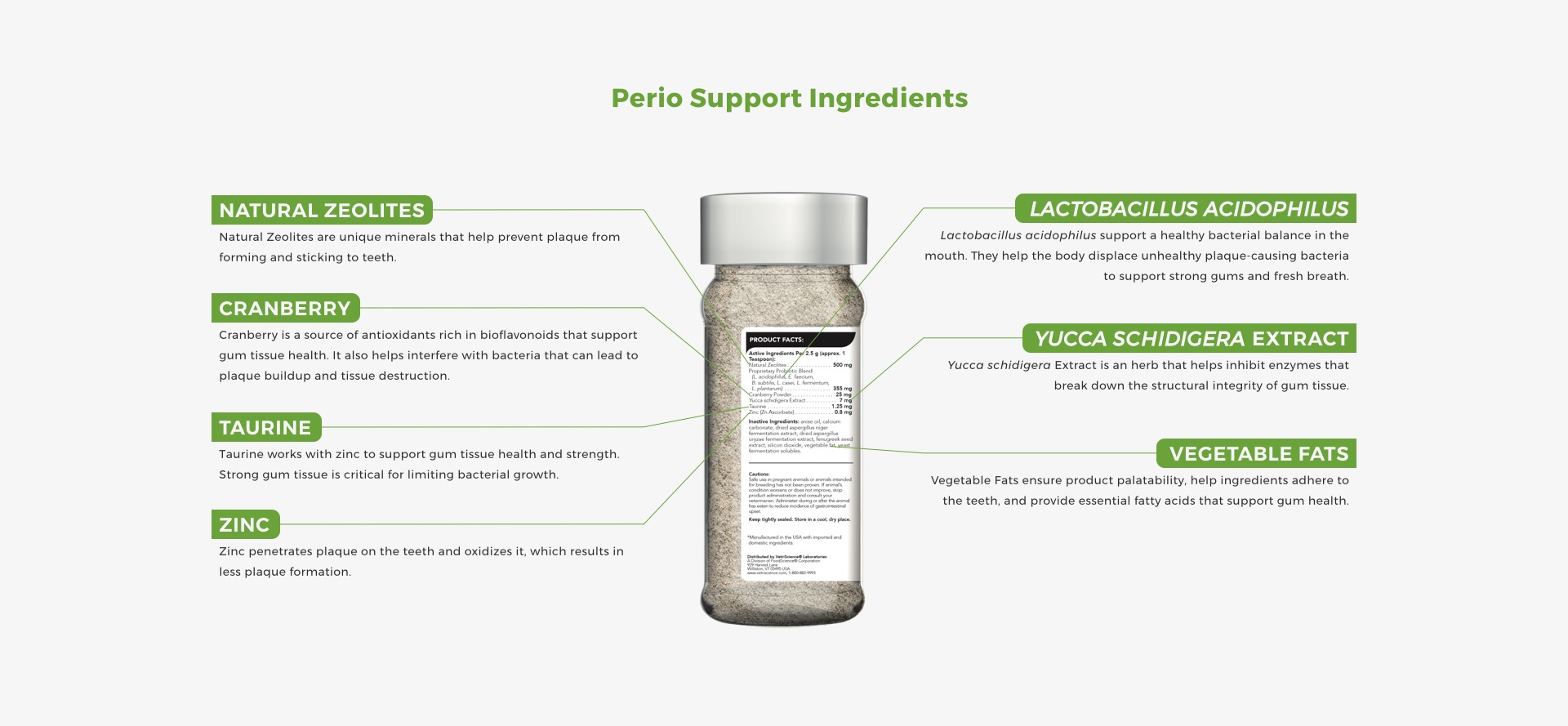 The VetriScience® Difference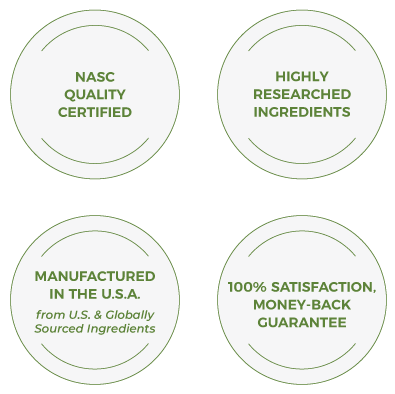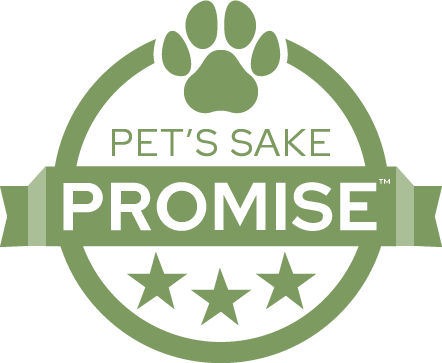 Our Pet's Sake Promise™ is our pledge - to always think of your pet as our own and provide them with the innovative supplements to help them feel their best.