Healthy teeth and gums
Plaque and tartar control
Fresh breath
Clinically proven dental health powder for cats and dogs.
Perio Support Pro is a clinically proven dental health formula designed for use between veterinary dental cleanings to suport the health of teeth and gums. Perio Support Pro is a tasty, aromatic powder thats easily administered to cats and dogs. It also helps avoid the hassle of brushing between dental exams. Perio Support reduced the prevalence of plaque by 20% and tartar by 18% in a double-blind test-ing of 20 dogs in just 28 days.*

*Hemopet Study "Evaluation and Comparison of the Effectiveness of VetriScience ® Powdered Perio- Support on the Reduction of Plaque, Calculus, and Gingivitis in Adult Dogs".
Directions for Use: Up to 15 lbs: ¼ tsp per meal
16 ‒ 30 lbs: ½ tsp per meal
31 ‒ 60 lbs: ¾ tsp per meal
61 ‒ 90 lbs: 1 tsp per meal
91 lbs ‒ 120 lbs: 1 ½ tsp per meal
Over 120 lbs: 2 tsp per meal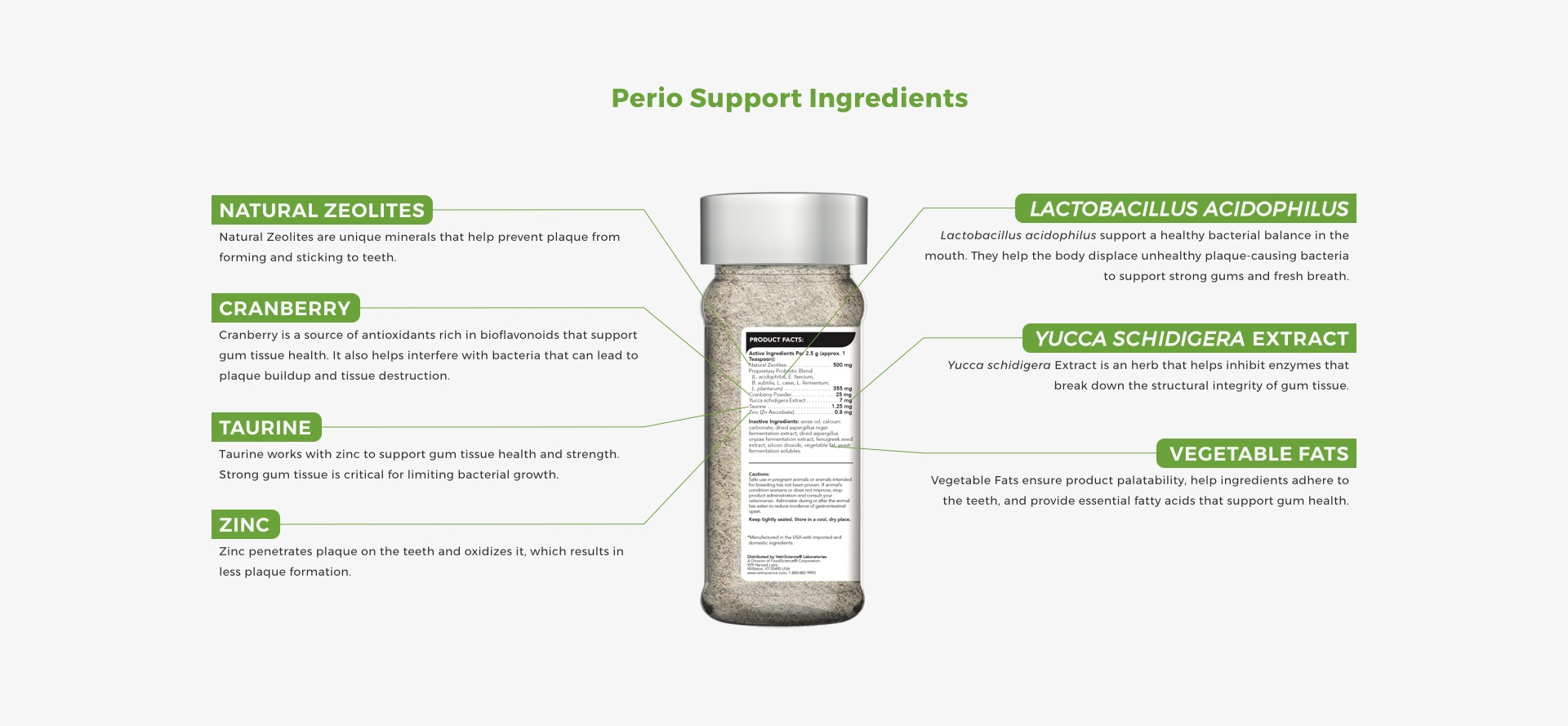 Reviews represent the opinions of the authors and have not been modified in any way. They have not been reviewed by the FDA and are not intended to diagnose, treat, cure, or prevent any disease. We reserve the right to remove any review that claims or implies a product can diagnose, treat, cure or prevent any disease or makes similar unapproved disease claims.