Perio Support Pro Dental Powder for Dogs & Cats
Healthy teeth and gums
Plaque and tartar control
Fresh breath
Clinically proven dental health powder for cats and dogs.
Perio Support Pro is a clinically proven dental health formula designed for use between veterinary dental cleanings to suport the health of teeth and gums. Perio Support Pro is a tasty, aromatic powder thats easily administered to cats and dogs. It also helps avoid the hassle of brushing between dental exams. Perio Support reduced the prevalence of plaque by 20% and tartar by 18% in a double-blind test-ing of 20 dogs in just 28 days.*

*Hemopet Study "Evaluation and Comparison of the Effectiveness of VetriScience ® Powdered Perio- Support on the Reduction of Plaque, Calculus, and Gingivitis in Adult Dogs".
Directions for Use: Up to 15 lbs: ¼ tsp per meal
16 ‒ 30 lbs: ½ tsp per meal
31 ‒ 60 lbs: ¾ tsp per meal
61 ‒ 90 lbs: 1 tsp per meal
91 lbs ‒ 120 lbs: 1 ½ tsp per meal
Over 120 lbs: 2 tsp per meal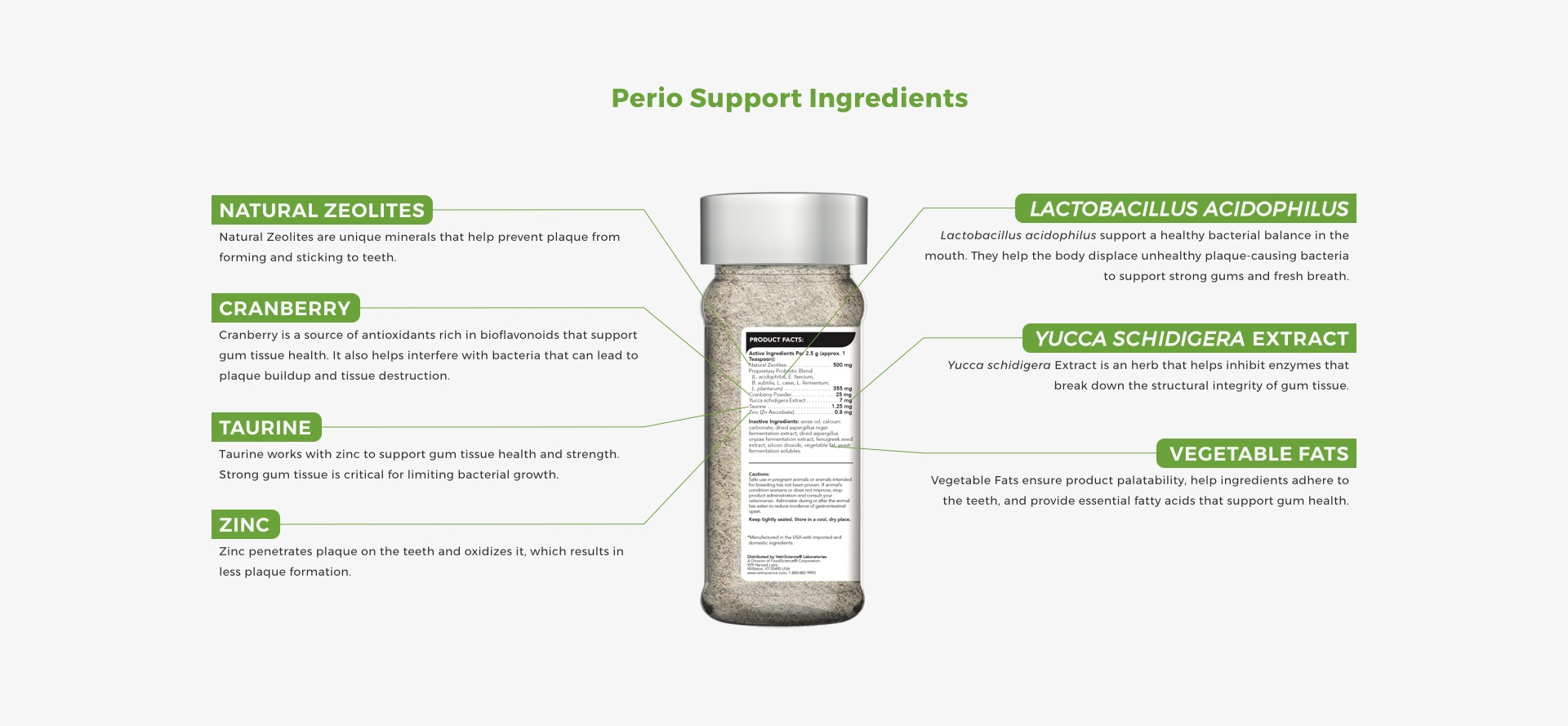 The VetriScience® Difference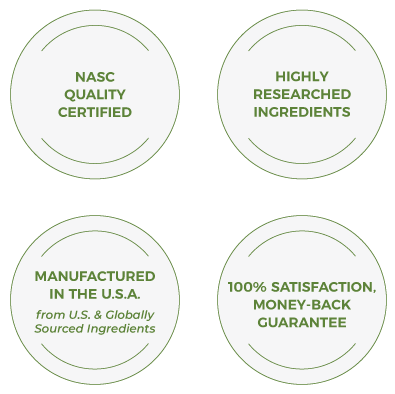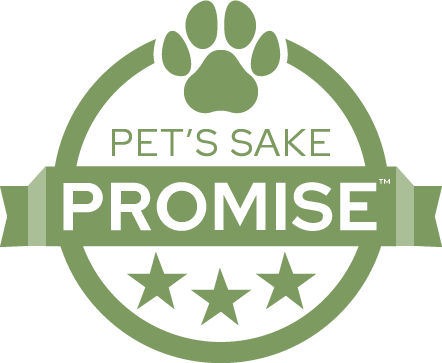 Our Pet's Sake Promise™ is our pledge - to always think of your pet as our own and provide them with the innovative supplements to help them feel their best.