Golden Years Calm & Confident Calming Aid for Senior Dogs
Recommended for:
Senior dogs who need softer chews
Managing occasional stress and confusion
Supporting cognitive health in senior dogs
Promoting calm behavior
Healthy, vibrant aging
Calming aid for senior dogs with Colostrum Calming Complex® and L-theanine to support cognitive function, soothe stress, and improve sleep quality.
What is Golden Years Calm & Confident used for?
Calm & Confident is a calming supplement formulated specifically for senior dogs, to help manage confusion, disorientation, and common cognitive challenges in older pets. High-quality ingredients contribute to healthy brain function and support confidence, memory, awareness, and calm, balanced behavior.
The hydrolyzed chicken liver flavor is appropriate for dogs with dietary sensitivities. All Golden Years senior dog supplements are soft and easily chewed or broken into pieces, with gentle formulas that are more easily digested by sensitive stomachs.
How is Golden Years Calm & Confident different from Composure™?
While there are any number of reasons a dog may feel stress, there are some that are common to senior dogs: a gradual loss of senses, cognitive health, and confusion or disorientation. Most calming supplements dont specifically target cognitive function ߞ so, we created a formula that does it all.
Golden Years Calm & Confident addresses common symptoms of aging and promotes normal brain function and cognitive health, mental alertness, and calm behavior in senior dogs thanks to a unique combination of quality, science-backed ingredients. This senior dog calming aid can be paired with any of our
Composure supplements
for additional calming support when needed during higher stress situations such as thunderstorms, fireworks, parties, traveling, vet visits, or overnight trips.
What age is considered "senior" for dogs?
Typically, small dog breeds reach senior status at 10-11 years old, medium dog breeds at 9-10, large dog breeds at 8, and giant breeds at as young as 6 years old.
If you want to give your senior dog the best, explore the full Golden Years line of
senior health supplements
. Its never been easier to build a supplement routine for your dog, with calming aids, eye support, multivitamins, and joint support formulated by veterinarians specifically for older dogs.
Directions for Use: Up to 30 lbs: . . . . . . . . . . . 1 chew daily
31-60 lbs: . . . . . . . . . . . . . 2 chews daily
61+ lbs: . . . . . . . . . . . . . . . 3 chews daily

Product can be given daily or on an
as-needed basis. Double or triple the
dose in times of increased stress.
Ingredient Highlights
Sharp-PS® GREEN is a form of phosphatidylserine, a fatty substance, that supports memory, concentration, mood, and mental performance by promoting the health of brain cells and the transmission of messages between nerve cells. Phosphatidylserine tends to decrease as part of the normal aging process, so supplementation with Sharp-PS® GREEN can help restore a normal balance in senior dogs.
Colostrum Calming Complex® Biopeptide Blend (C3™) is a unique form of bovine colostrum – the first milk produced after birth – that offers several benefits. Most importantly, colostrum supports normal brain activity, relaxation, and cognitive function in senior dogs, which leads to calmer behavior without grogginess.
Suntheanine® brand L-theanine is an amino acid that improves focus, attention, and mental clarity, as well as sleep quality by stimulating the production of alpha brain waves and supporting the release of dopamine. It helps to support stress management and calm behavior by promoting an alert state of relaxation without drowsiness. L-theanine may help manage fear and uncertainty associated with aging in senior dogs.
---
Storage instructions: Store in a cool, dry place.
The VetriScience® Difference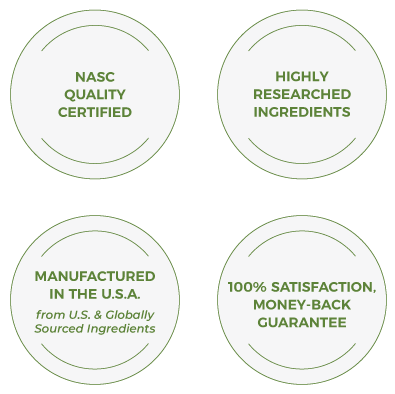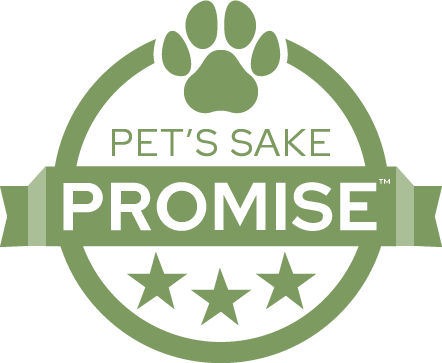 Our Pet's Sake Promise™ is our pledge - to always think of your pet as our own and provide them with the innovative supplements to help them feel their best.