Golden Years Strength & Stability Joint Supplement for Senior Dogs
Recommended for:
Senior dogs who need softer chews
Managing occasional discomfort or mobility issues
Maintaining healthy bones & joints
Helping senior dogs remain active
Helping manage normal inflammation
Vet-recommended joint supplement for senior dogs with green-lipped mussel, glucosamine, MSM, and Omega fatty acids to promote mobility & joint health.
What is Golden Years Strength & Stability used for?
If you want to continue to romp and adventure with your dog as they age, Golden Years Strength & Stability is the perfect addition to your dogs daily routine. This vet-recommended joint supplement is formulated specifically for senior dogs with effective and science-backed ingredients that promote mobility and joint health, support healthy bones, manage normal inflammation, and help reduce harmful oxidation in the body.
All Golden Years supplements are made to be soft and easily chewed or broken into pieces, with gentle formulas that are easier on sensitive stomachs. The hydrolyzed chicken liver flavor is appropriate for dogs with dietary sensitivities.
How is Golden Years Strength & Stability different from GlycoFlex®?
Our line of
joint supplements for dogs
is built to offer something for every dog at every stage of life. For senior joint support, Golden Years Strength & Stability and
GlycoFlex® Stage 3
both include high active levels of glucosamine and green-lipped mussel, with other healthy ingredients like DMG and grape seed extract. Both are vet-recommended joint supplements designed to promote mobility and hind-end strength.
GlycoFlex® Stage 3 offers higher levels of MSM, while Strength & Stability offers L-Carnitine (which is good for both heart and muscle health) and Omega 3 fatty acids, which offer several benefits including joint health and mobility. Strength & Stability chews are softer, easier to chew or be broken into pieces, and more easily digestible for sensitive stomachs. Both supplements are an excellent addition to your dogs routine - however, if texture and digestibility are important factors, Strength & Stability may be the right choice for your pet.
What age is considered "senior" for dogs?
Typically, small dog breeds reach senior status at 10-11 years old, medium dog breeds at 9-10, large dog breeds at 8, and giant breeds at as young as 6 years old.
If you want to give your senior dog the best, explore the full Golden Years line of
senior health supplements
. Its never been easier to build a supplement routine for your dog, with calming aids, eye support, multivitamins, and joint support formulated by veterinarians specifically for older dogs.
Directions for Use: Initial: (4 - 6 Weeks)
Up to 30 lbs: . . . . . . . . . . . . 1 chew daily
31 - 60 lbs: . . . . . . . . . . . . 2 chews daily
61 - 100 lbs: . . . . . . . . . . . 4 chews daily
101 lbs and over: . . . . . . . 5 chews daily

Maintenance: (After initial period)
Up to 30 lbs: . . 1 chew every other day
31 - 60 lbs: . . . . . . . . . . . . . . 1 chew daily
61 - 100 lbs: . . . . . . . . . . . 2 chews daily
101 lbs and over: . . . . . . . 3 chews daily

If giving more than 1 chew daily, divide
between AM and PM.
Ingredient Highlights
Perna canaliculus (Green-lipped mussel) is a whole-food organism from New Zealand, and a powerful natural source of chondroitin, essential fatty acids, and glucosamine. Glucosamine is a natural building block of cartilage, which is the strong substance that covers the ends of bones and cushions the joints as they move.
Methylsulfonylmethane (MSM) is a sulfur compound that supports a number of bodily processes, including the creation of both collagen and glucosamine. MSM also has antioxidant effects and may help manage the inflammatory response.
L-Carnitine supports healthy muscles and joints by helping to decrease oxidation – a process which can damage cells – and regulate the inflammatory response. It may also help with recovery after exercise.
Omega 3 fatty acids are a power player in joint supplements for senior dogs. Not only do these essential fatty acids support skin, organ, eye, and brain health, they can help protect against the normal loss of cartilage and manage joint discomfort associated with aging due to their anti-inflammatory properties.
N,N- Dimethylglycine HCl (DMG) is a naturally occurring amino acid that supports healthy circulation, oxygen utilization, cell structure, cardiovascular health, and joint comfort – all of which help keep your dog moving as they age. DMG pairs particularly well with Perna green-lipped mussel to deliver powerful joint support.
---
Storage instructions: Store in a cool, dry place.
The VetriScience® Difference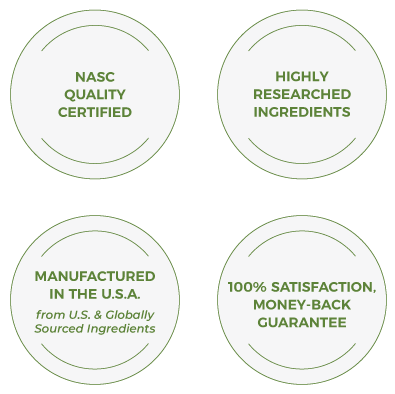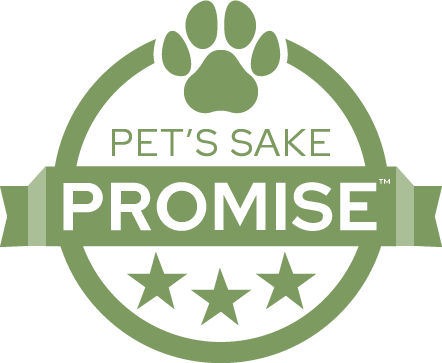 Our Pet's Sake Promise™ is our pledge - to always think of your pet as our own and provide them with the innovative supplements to help them feel their best.