Golden Years Energize & Thrive Multivitamin for Senior Dogs
Recommended for:
Senior dogs who need softer chews
Daily multivitamin boost for senior dogs
Adding nutrients to homemade or raw diets
Heart, brain, and immune health support
Senior dogs of all sizes and breeds
A vet-recommended senior dog multivitamin with 28 key vitamins, minerals, and fatty acids. Soft chews with simple ingredients are easy on sensitive stomachs.
What is Golden Years Energize & Thrive used for?
Golden Years Energize & Thrive is a complete multivitamin chew for senior dogs, made with 28 high-quality nutrients to complement your dogs diet and help fill nutritional gaps as they age. This comprehensive formula includes vet-recommended vitamins, minerals, essential fatty acids, amino acids, and antioxidants to provide health benefits to every area of the body.
This multivitamin supplement for senior dogs is appropriate for all sizes and breeds of senior and geriatric dogs. All Golden Years supplements are made to be soft and easily chewed or broken into pieces, with gentle formulas that are easier on sensitive stomachs. Hydrolyzed chicken liver flavor is appropriate for dogs with dietary sensitivities.
How is Golden Years Energize & Thrive different from Canine Plus™ Senior Multivitamin?
While
Canine Plus™ Senior Multivitamin
is also formulated with older dogs in mind, and both supplements offer similar ingredient lists, there are some key differences. Golden Years Energize & Thrive is made with additional nutrients, including essential amino acids and taurine, for an even more robust multivitamin formula. Its also designed to be easier to chew and swallow than the Canine Plus™ chews.
Both senior dog multivitamin supplements are a great addition to your dogs diet ߞ however, if texture and digestibility are important factors, Golden Years Energize & Thrive may be the right choice for your pet.
What age is considered "senior" for dogs?
Typically, small dog breeds reach senior status at 10-11 years old, medium dog breeds at 9-10, large dog breeds at 8, and giant breeds at as young as 6 years old.
If you want to give your senior dog the best, explore the full Golden Years line of
senior health supplements
. Its never been easier to build a supplement routine for your dog, with calming aids, eye support, multivitamins, and joint support formulated by veterinarians specifically for older dogs.
Feeding Directions: Up to 30 lbs: . . . . . . . . . . . 1 chew daily
31-60 lbs: . . . . . . . . . . . . . 2 chews daily
61+ lbs: . . . . . . . . . . . . . . . 3 chews daily
Ingredient Highlights
Isoleucine, Leucine, and Valine are branched-chain essential amino acids, which help to support and promote muscle growth and maintain healthy bones. Taurine is another essential amino acid that contributes to cardiovascular, skeletal, muscular, and nervous system functions, but is best known for supporting heart health.
EPA and DHA from fish oil are Omega-3 essential fatty acids, which contribute to the health of skin & coat, eyes, heart, joints, and gut, and promote healthy cognitive function.
Vitamins A, C & E offer important antioxidant benefits to protect against damage from free radicals and support the immune system. B vitamins - including Folic Acid, Biotin, and Niacin - support mood, memory, and cellular health in dogs. Vitamin D3 helps the body to absorb, retain, and use calcium, which supports strong, healthy bones.
Minerals including Calcium, Phosphorus, Iron, and Zinc all help to support bone structure, muscle and nerve function, thyroid function, skin health and structure, and the production of red blood cells. Golden Years Energize & Thrive offers an ideal balance of healthy minerals for senior dogs.
Methionine performs many functions in the body, supporting cognitive function and brain health, healthy energy levels, and balanced behavior.
---
Storage instructions: Store in a cool, dry place.
The VetriScience® Difference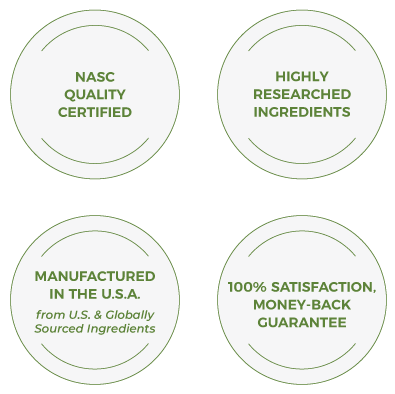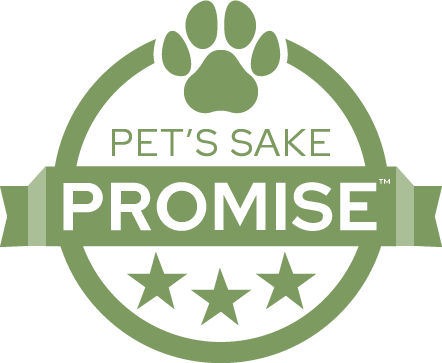 Our Pet's Sake Promise™ is our pledge - to always think of your pet as our own and provide them with the innovative supplements to help them feel their best.